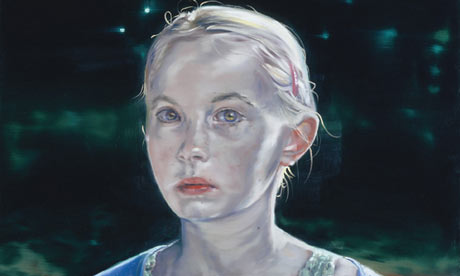 BP Portrait award winner announced – guardian.co.uk.
An art teacher from one of the UK's best-known public schools has won the 2009  BP Portrait award
Peter Monkman who gained his PGCE at Liverpool John Moores University is director of art at Charterhouse school in Surrey. He won the £25,000 top prize, which also comes with a future commission from the National Portrait Gallery.
The oil painting, entitled Changeling 2, is part of a series Monkman painted of his daughter Anna at various stages of her life, and explores the concept of the changeling – a child who has been substituted by the offspring of elves or fairies.
Monkman said he was trying not to make a sentimentalised portrait, but to represent the changes that occur as children grow into teenagers and the problems that develop in families. His aim was to make it "a little spooky", he said.