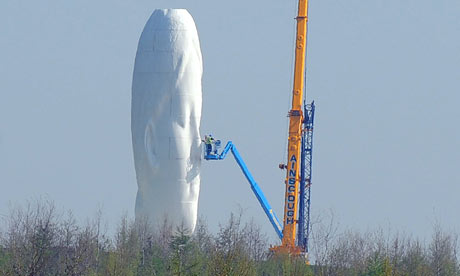 Rival for the Angel of the North as Dream of St Helens comes true | Art and design | The Guardian.
Photograph: Paul Ellis/AFP/Getty Images
Should have been there but too busy with the Liverpool Art Prize. Looks great, although have not been able to find a picture which doesn't include a plethora of cranes, builders etc.  And we could do without all this 'rival' nonsense, its just a lovely piece of public artwork.